Calum Coburn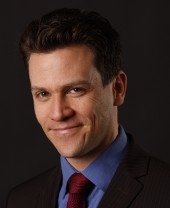 Calum has consulted to some of the world's largest companies and assisted in closing international sales deals worth many hundreds of millions of dollars. Regularly relishing the fresh challenges offered by his role in researching, developing and integrating the best from a vast array of differing disciplines, the result is a framework that lays claim to being the worlds most comprehensive.
Tool sets have proven themselves in the most rigorous of complex large ticket sales negotiations across the globe. The Value Creation Framework™ drew early inspiration from the Harvard Project on Negotiation's principled win-win philosophy, and has evolved over the years through client application. Both robust and comprehensive, the framework has proven itself relevant in its application across a diverse range of client industries spanning all continents. Fortunate to have worked with and modelled exceptional calibre negotiators, most of the negotiators chosen by Calum for modelling have themselves been trusted by their organisations with complex deals worth several hundred million. The advice of these world class negotiators has been integrated into the leading edge Value Creation Framework together with a vast array of allied disciplines. Disciplines integrated include: Cognitive and Behavioural Psychology, Economics, NLP, Language Patterns, Sales and Procurement Strategy and Processes, and applied Body Language to name a few.
Calum's style of training is described by clients as entertaining, passionate, challenging and highly thought provoking. His extensive use of tailor-made role-plays, skill building exercises and feedback sessions allows new learning to be rapidly assimilated together with existing skill sets.
Calum is an avid proponent of 'learning by doing'. Prior to Negotiation Training and Consulting, Calum began his London career with Accenture (then called 'Andersen Consulting') after qualifying as a Chartered Management Accountant. From Accenture he moved to a Pan European role with United Distillers and Vintners (now the 'Diageo Group'). Managing reporting and training across Europe and later the USA, the cross cultural aspect added a dimension that has never been lost when designing and delivering negotiation interventions across borders. Next was a move to British Telecom with Senior Commercial International responsibilities in the Consumer Products division, selling to high street retailers. Cross functional team negotiation with British Telecom.
Back to Negotiation Experts