Phillip Tanzilo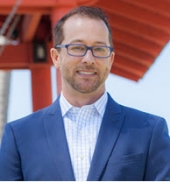 Professional Experience
Phillip Tanzilo is an award-winning keynote speaker, author, Negotiation Expert, and an expert in organizational development. He has designed, facilitated, and project-managed domestic and international solutions for Fortune 500 companies.
Coaching Programs
Phillip's high quality, high energy programs are well designed and engaging, inspiring organizational growth and transformation. He makes learning an unforgettable experience, ensuring it is consistently practical, collaborative, and fun.
His coaching programs focus mainly on negotiating, selling, leadership, strategic planning, hiring/retention strategies, cultural intelligence, team building, and employee engagement. He emphasizes on developing positive mindsets and preparation.
His career has focused on teaching negotiation skills and effective communication to help people get more of what they want. He has worked at all levels within organizations in leadership, operations, sales, and HR. His persuasion skills evolved from direct experience in door-to-door vacuum cleaner sales, negotiating with buyers in wholesale distribution, real estate sales, and training multiple organizations on the art of making negotiating and selling fun.
His acumen and innovative approaches are fueled by the breadth of industries he has supported – automotive, car rental, hospitality, healthcare, insurance, finance, distribution, military, telecommunications, and nonprofit. His work with clients has earned multiple awards - setting the bar for modern workplace standards and approaches.
Keynote Speaking Programs
Phillip has delivered to over 2,500 audiences in the U.S. and overseas, with programs that include classroom, retreats, and keynotes. He identifies his client's objectives then customizes his style of delivery to the audience by conducting further research to understand his participants – from the frontlines to the executive level. His programs are highly interactive, relevant, educational, and entertaining. He makes learning fun.
Author
Phillip is recognized as a global thought leader in competency-based learning. He is a co-author of the credentialing standard for the Certified Professional in Learning and Performance (CPLP) and played a leading role in outlining the international standards for competency-based learning.
Phillip's case study was published in a recent ATD Competency Study for his work as an industry pioneer in competency-based learning strategies. He is a Past President of the Association for Talent Development (ATD) and the International Society for Performance and Improvement (ISPI).
Educational Background
Phillip holds a Bachelor of Computer Information Systems and Bachelor of Business Administration from Campbell University in Raleigh, NC. He also earned his Masters in Business Administration (MBA) and Masters in Human Resources Management (MHRM) from Keller Graduate School in San Diego, CA.
Back to Negotiation Experts