Phil Cohen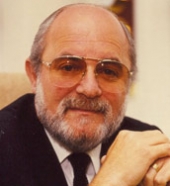 Phil Cohen is an accomplished trainer, mediation and dispute resolution practitioner and consultant specializing in the fields of Negotiation, Facilitation, Mediation, Fact-finding and Arbitration. Phil brings with him over 44 years experience in the field of Dispute Resolution and Labour Relations at international board level with particular emphasis on the handling of labour disputes and the design of corporate dispute resolution systems. Phil has also had considerable experience in the resolution of sports disputes.

He has enjoyed his many years of extensive experience in conducting industrial and commercial negotiations in South Africa, Japan, Europe, USA and now Australia.

Phil is a Senior Commissioner at the South African Commission for Conciliation Mediation and Arbitration, past vice-chairman of the Board of Trustees of the Independent Mediation Service of South Africa and served for a number of years as a member of the Witwatersrand University Graduate Business School Advisory Committee on the Certificate Program in Industrial Relations. Since 1998 he has designed and presented the Conflict Resolution, ADR, Negotiation Skills, Facilitation Skills and Mediation Skills modules on Pretoria University's Diploma in Conflict Resolution. During 2005 he was appointed by the International Labour Organisation (ILO) to train seven member countries in the Philippines and South Pacific Islands in the field of Conflict Resolution.
Phil served as Group Human Resource and Industrial Relations Director to the multi-national PG Glass Group of Companies for 23 years during which period he acted as chief negotiator for the glass industry for many years. Prior to that time he spent a further 22 years in the fields of marketing and consulting engineering.
Tertiary Qualifications:
B.A. (Psychology & Sociology), Diploma (Dispute Resolution) [cum laude], Certificate (Industrial Relations), Diploma (Civil & Structural Engineering) Diploma (Production Engineering).
Back to Negotiation Experts