Associate Professor Rajesh Kumar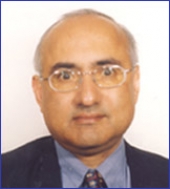 Professor Rajesh Kumar is an Associate Professor of International Business at the Aarhus School of Business in Denmark where he is currently teaching courses in International Negotiations and Intercultural Competence. Professor Kumar holds a Ph.D in International Business from New York University and has taught at Pennsylvania State University and at Babson College in the United States and in numerous institutions in Europe.
Professor Kumar's research focuses on understanding the role played by emotions in negotiations; the dynamics of cross cultural negotiations; and the management of strategic alliances. Rajesh Kumar has published widely in top tier international journals and continues to maintain an active research agenda. Rajesh Kumar is currently working on a book focussing on the challenges of doing business in India.
Back to Negotiation Experts